Idea Regalo per vivere tutte le esperienze di Villa Quaranta Tommasi Wine Hotel & SPA.
---
L' idea Regalo
"GIFT CARD THE BEST OF VILLA QUARANTA" include:
• Un regalo del valore di 200 Euro
per godere dei servizi di Villa Quaranta Tommasi Wine Hotel & SPA a scelta tra:
– un soggiorno in una delle camere del Wine Hotel
oppure
– un pranzo o una cena al Ristorante Borgo Antico nelle sale affrescate della villa seicentesca
oppure
– un momento di relax e benessere a Terme della Valpolicella (Piscine Termali, Sauna Thermarium, Fitness e Centro Estetico)
Scopri il mondo di Villa Quaranta Tommasi Wine Hotel & SPA
---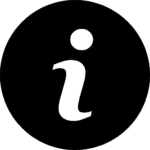 Il voucher ha validità 9 mesi dalla data di acquisto.
N.B.: Il servizio invio voucher è attivo 24 ore su 24. Il PDF del voucher sarà inviato tramite un link nella mail di conferma con oggetto "Grazie del tuo ordine" immediatamente dopo che il pagamento sarà andato a buon fine. Verrà emessa la ricevuta fiscale del voucher oppure per l'eventuale fattura elettronica si prega di selezionare la relativa opzione in fase di acquisto (sarete contattati successivamente per i dati di intestazione fattura).
Il giorno dell'utilizzo, il cartaceo del voucher, dovrà essere presentato al Desk Terme della Valpolicella, previa prenotazione.