Intensità, lunga durata e tonalità naturali con Diego Dalla Palma Professional: rivoluziona i tuoi make up con un corso individuale di 75 minuti.
---
La Beauty Expert di Terme della Valpolicella ti guiderà in una lezione one to one di Make Up per preparati a brillare quest'estate!

Cosa prevede la lezione one to one?
1 – Un viaggio one to one di 1,5 ore alla scoperta delle ultime tecniche e tendenze del make up
2 – La nostra Beauty Expert eseguirà il make up su metà viso e l'altra metà sarà eseguita da te
3 – Consigli personalizzati
4 – In dotazione durante la lezione avrai: specchio, set di pennelli e prodotti make up firmati Diego dalla Palma Professional
5 – € 75 in prodotti Diego dalla Palma Professional
Il voucher ha validità 9 mesi mesi dalla data di acquisto.
---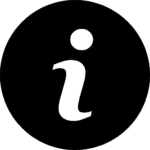 N.B.: Il servizio invio voucher è attivo 24 ore su 24. Il PDF del voucher sarà inviato tramite un link nella mail di conferma con oggetto "Grazie del tuo ordine" immediatamente dopo che il pagamento sarà andato a buon fine. Verrà emessa la ricevuta fiscale del voucher oppure per l'eventuale fattura elettronica si prega di selezionare la relativa opzione in fase di acquisto (sarete contattati successivamente per i dati di intestazione fattura).
Il giorno dell'utilizzo, il cartaceo del voucher, dovrà essere presentato al Desk Terme della Valpolicella, previa prenotazione.